Hey, thanks for stopping by!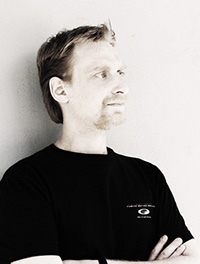 Hey, thanks for stopping by!
I'm Reinhart, a front-end-developer and media engineer from Germany.
During my career, I've been working as a feelance Flash-/ActionScript Developer from 2008 to 2012, when my current employer picked me up to join their team.
From that point I expanded my skills to becoming a full-stack-developer specialized on HTML5, PHP, JS/TS, CSS/SCSS, Angular and more.
Some facts about me:
Year of birth: 1977
Education:
1996 - university-entrance diploma
2002 - diploma as social worker
2008 - diploma as media engineer
Sorry, but that's all for the moment.
Since I'm currently in the process of relaunching this page, you will have to come back in the near future to get a bit more information regarding projects I did and clients I've been working for.